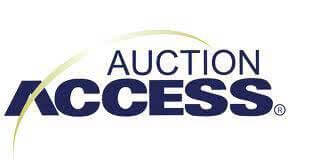 ATTENTION NEW DEALERS!
REGISTER TODAY WITH YOUR AUCTION ACCESS CARDS AT WSM!
Save time & register with your Auction Access Cards.
Not a member of Auction Access? Register with us today!
TOP BUYER/SELLER FOR OCTOBER 2021
THANK YOU TO ALL OUR BUYERS & SELLERS!
NEXT AUCTION: Wednesday, December 1st, 2021 @ 10:00 AM!

Join us Wednesday, December 1st 2021 for YOUR next Wednesday Auction at our NEW LOCATION: 2703 BLUE MOUNTAIN WAY/ NORTH ON CORRINE STREET & PACHECO ROAD/EAST OF THE 99 FREEWAY
Fresh Trades & Credit Unions Vehicles Sale at 10:00 AM
WEEKLY AUCTIONS OFFERING VEHICLES FROM ALL BAKERSFIELD FRANCHISE and INDEPENDENT DEALERSHIPS AND KERN COUNTY CREDIT UNIONS.
See you Wednesday, December 1st, 2021 for our Dealer Sale at 10:00 AM. Dealer Registration/Inspection: 8:00AM!
Need Run Numbers:
Call Austin or Karen at 661-829-6924!
SimCasts
™

is Here! How It Works

Contact the office today to create
an account to Bid Online and use
our Dealer Mobile App!